Welcome to Silicon Valley Gay Softball League
Want to play? Get in touch!

Sign up or contact us for more information.
Email: info@svsl.org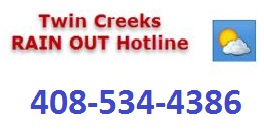 SVGSL is the first league of its kind in Santa Clara Valley to provide an athletic, recreational and social opportunity for the LGBT Community of the greater San Jose area, as well as friends of the LGBT Community, through participation in organized softball league competition.
Whether you're a seasoned pro or new to softball, there's a place for you in SVGSL! We have two divisions (C & D) and play a 10 game season with playoffs. Division champions for spring season have the opportunity to represent SVGSL at the NAGAAA World Series in the summer.
New Player Clinic Announced!
On September 11, from 10am-2pm, we'll be hosting a new player clinic. Come visit us at Washington Park in Sunnyvale to learn about softball and our league. We'll also have drinks available and do a small cookout when we're finished
Visit us as Silicon Valley Pride!
This year Pride is on two days, Saturday 8/27 and Sunday 8/28. We'll be there proud and loud celebrating with the rest of Silicon Valley. We've got a booth with some games and giveaways, and we'll also be at one of the beer booths both days. Stop by and take a photo with our players, and win some great prizes. #SVGSLPride on Social Media. More information: www.svpride.com

SFPride Photos!
SVGSL is proud to have represented NAGAAA as part of the Nissan booth at the 2016 San Francisco Pride!